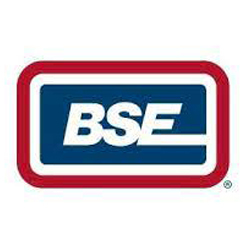 Border States
City Desk Representative (Counter Sales)
Kansas City, MO
Be part of a growing, successful company in an exciting and challenging field. Border States is 100% employee-owned, which means you're empowered to make decisions, find solutions and receive rewards for your hard work.
This position will be located in: Lenexa, KS
Job Summary
Supports the operation functions of the city desk. Enters orders, fills orders, processes returns, responsible for maintaining a clean, safe and well-stocked City Desk display area, maintains vendor catalogs and price sheets, informs proper departments of "stock outs", and maintains assigned inventory stock locations.
Responsibilities
Essential Functions
Provides customer service functions including, but not limited to, order entry, filling orders, processing returns, expediting, and technical assistance, Will Call, and other functions, as needed.
Maintains a clean, safe and well-stocked City Desk display area.
Displays specials and other promotion items to sell.
Maintains vendor catalogs and price sheets.
Informs proper departments of "stock outs", inventory discrepancies and other inventory problems or concerns.
Maintains assigned inventory stock locations making sure the material put away has the correct locator and the shelves are kept neat and orderly.
Abides by all safety requirements including wearing the required PPE gear.
Non-essential Functions
Participates in the marketing planning and strategizing for BSE product lines, as needed.
Participates in the implementation and success of marketing plans, as required.
Attends sales meetings as required and keeps current on new products and applications.
Assists with receiving, shipping and other warehouse associate functions, as required.
Ensures all batched managed material is labeled accurately and inventoried, as needed.
Qualifications
Minimum of a two-year business/trade degree preferred or the equivalent in work experience.
Minimum of one year of prior warehouse, city desk and/or sales experience with good knowledge of electrical products or systems preferred.
Requires the ability to read, write and speak in English.
Prefer strong working knowledge of PC for Windows, Microsoft Office (Excel and Word), Internet, Email and SAP software.
Skills and Abilities
Excellent interpersonal, written and verbal communication, reading skills
Ability to effectively plan and organize.
Excellent customer service skills include being competent, accurate, responsive and engaged.
Physical Requirements
Lift and carry requirements (weight and frequency):
Occasionally 0 – 33% Frequently 34 – 66% Continuously: 67 – 100%
Lift from Floor to Waist:
< than 10 lbs. - Occasionally
10 to 25 lbs. - Occasionally
26 to 50 lbs. - Occasionally
51 to 75 lbs. - Occasionally
76 to 100 lbs. - Occasionally
101 + lbs. - Occasionally
Above Waist Lift:
< than 10 lbs. - Occasionally
10 to 25 lbs. - Occasionally
26 to 50 lbs. - Occasionally
51 to 75 lbs. - Occasionally
76 to 100 lbs. - Occasionally
101+ lbs. - Not at all
Unilateral Carry:
< than 10 lbs. - Occasionally
10 to 25 lbs. - Occasionally
26 to 50 lbs. - Not at all
51 to 75 lbs. - Not at all
76 to 100 lbs. - Not at all
101+ lbs. - Not at all
Bilateral Carry:
< than 10 lbs. - Occasionally
10 to 25 lbs. - Occasionally
26 to 50 lbs. - Occasionally
51 to 75 lbs. - Occasionally
76 to 100 lbs. - Not at all
101+ lbs. - Not at all
Physical Activity
Frequency at which you would do the following in a typical day:
Sitting (a continuous period of being seated) - Not at all
Standing (for sustained periods of time) - Frequently
Walking (moving about on foot to accomplish tasks) - Continuously
Bending/Stooping (downward and forward) - Occasionally
Crawling (moving about on hands and knees or hands and feet) - Not at all
Climbing/Walking Stairs (ascending or descending) - Occasionally
Reaching (extending arms in any direction) - Frequently
Crouching/Squatting (bending the body downward and forward by bending leg and spine) - Occasionally
Kneeling (bending legs at kne
9vwebhwy4zym
141110889